Alpine Labs needed a better way for customers to get their questions answered about how to use and how to troubleshoot their camera remotes. 
A lot of this information was already on the website, but it was not organized in a clear way for customers coming to our website.

Our solution was to create an online support center and a separate learning center with articles that corresponded to each category so that customers could easily help themselves if they needed urgent help. 

My role was to design the landing pages for both the support and learning centers, and create the graphics that went in the Get Started Guides. I also helped organize all of the information that was already on the website and created new articles for information that was missing. 
By creating this online support center we successfully lowered the amount of support requests especially for new products. We also increased customer satisfaction by empowering the customer to be able to find answers to their questions immediately rather than having to wait 1-2 days for an email response.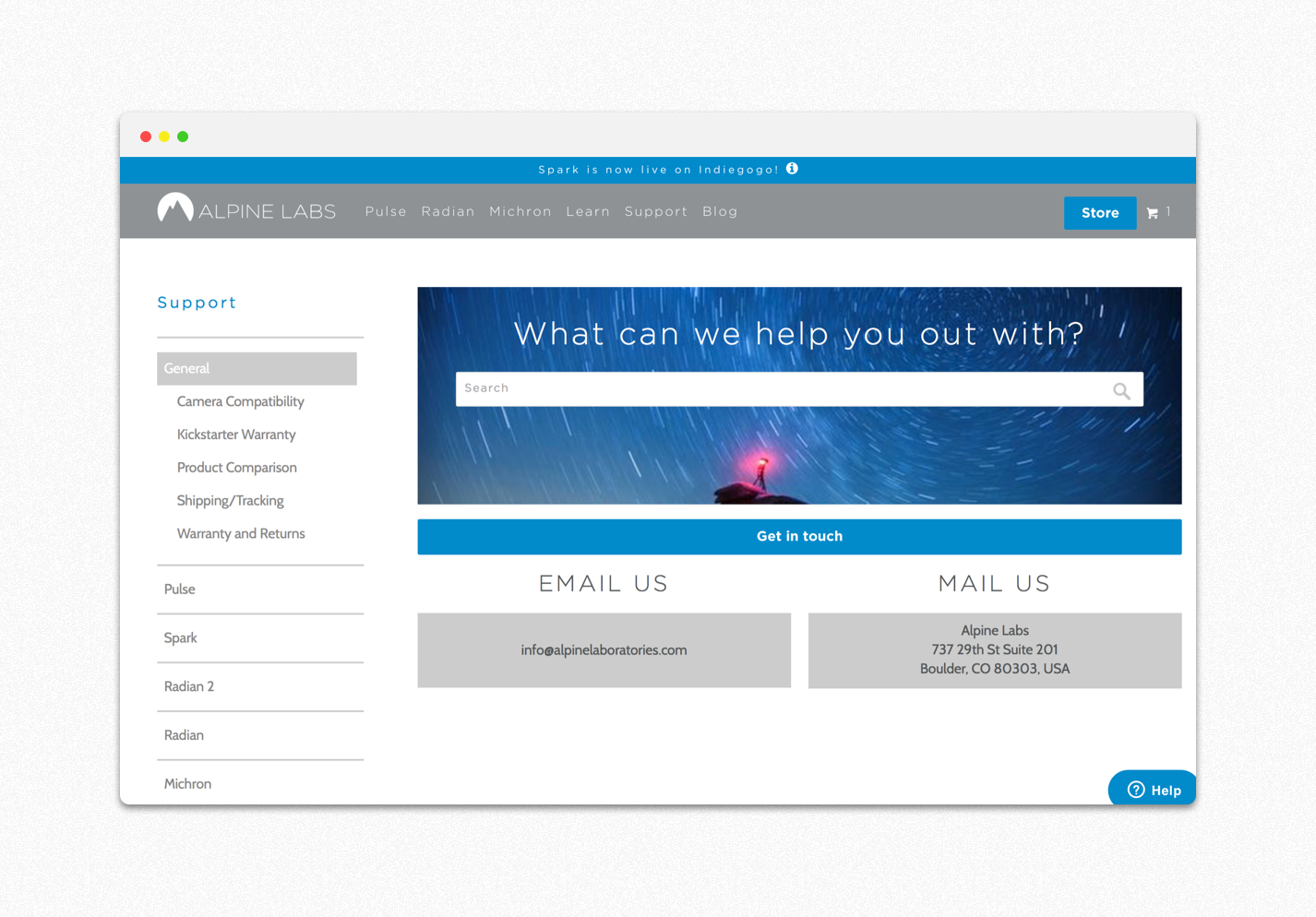 The support center included articles like how to get started, FAQs, and troubleshooting. The learning center included articles about various time-lapse and photography techniques.